Why is the change necessary?
Because two large telecommunications companies have merged. Thanks to this, we can now offer you a wide range of reliable services under the Vodafone brand - from TV, to Internet to mobile tariffs. And this is also the reason why we are transferring exUPC services to our IT systems.
---
We will inform you about everything in time. And we will do our best to make the transfer worry-free.
---
Your devices and services will not change. All you need to do is verify your identity so we can protect your personal information.
How will the change take place?
Preparation
We will send you all the information about the transfer of services to Vodafone in a timely manner, including the date. You will get the initial info about a month in advance in your e-mail or post box.
Notification
As soon as we start working on your transfer, we will let you know in an SMS.
Everything will take place automatically and when it is done, we will immediately send you another SMS confirming everything has gone smoothly.
Password
When we have completed transferring the services, we will ask you to cooperate. You will need to verify your personal data and generate password for login to My Vodafone.
Information on individual services
We will notify you of any changes well in advance by e-mail or letter to your post box. We will maintain the quality of your services.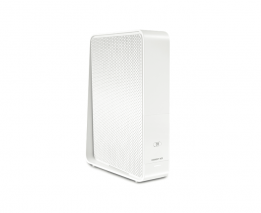 Fixed internet connection
Your internet will always work the same, we will maintain the speed and quality of the connection.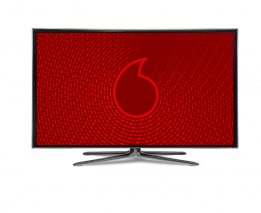 Digital TV
TV will go on as you are used to. You will also keep your current device.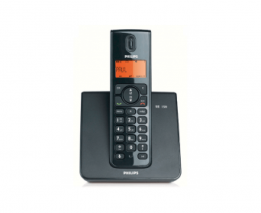 Landline
The phone number and device will remain the same.
The only change and cooperation that is needed
Billing and My Vodafone
You will now have your services nicely under control online in My Vodafone self-service, or the mobile application. To keep your data secure, we will first ask you to verify your identity and then we will send you password for access to My Vodafone.
After logging in, you will find your invoices in the Billing section of self-service, and you can set them up to be sent by e-mail.
Billing
If you pay by standing order, SIPO payment or direct debit, then the payment data and the variable symbol remain the same, only the billing period changes.
Login to My Vodafone
You will now check your services in My Vodafone.
You can find out how to log in via the button below.
Our self-service is available on the web and in the application.
Frequently asked questions
How do I know when the change affects me?
When will the services be transferred to Vodafone's systems?
Will Horizon Go continue to work for me?
How do I pay for the services?
Will the terms of service change after the transfer to Vodafone's IT systems?
Still looking for answers?
I don't have services from Vodafone
We will be happy to explain everything to you.
Tel: 241 005 100, 729 929 111
Opening hours: working days 8:00 - 19:00
poradime@vodafone.com
podnikatel@vodafone.com (for contracts with reg. No.)
I already have services from Vodafone
Do you have any questions about your services in the world of Vodafone? We will advise you.
Tel: 800 77 00 77
Opening hours: nonstop
poradime@vodafone.com
podnikatel@vodafone.com (for contracts with reg. No.)
Why Vodafone?
Discover Vodafone even more