How do I log in to
My Vodafone?
If you don't have an account with us yet, you will have to verify your personal data and generate password for access to My Vodafone.
How do I log in?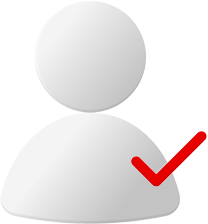 I already use My Vodafone
If you're already using Vodafone services and are using My Vodafone, nothing changes for you. You can log in as usual.
We will simply add your exUPC services to your existing account.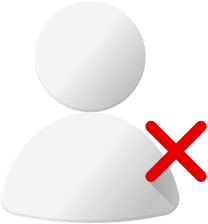 I don't use My Vodafone
As soon as we transfer your services, we'll send you an SMS inviting you to generate a password to My Vodafone. For privacy reasons we will also verify you before sending you the password.
Fill in the variable symbol or Billing Account number (číslo plátce)
Fill in the variable symbol (VS) of your exUPC service. Or you can use Billing Account number (číslo plátce) that we sent you in SMS after your service migration. You can also find Billing Account number in every Billing SMS.
To verify ownership, enter information about the service and yourself
We only need basic information, and you'll get to choose from clear options.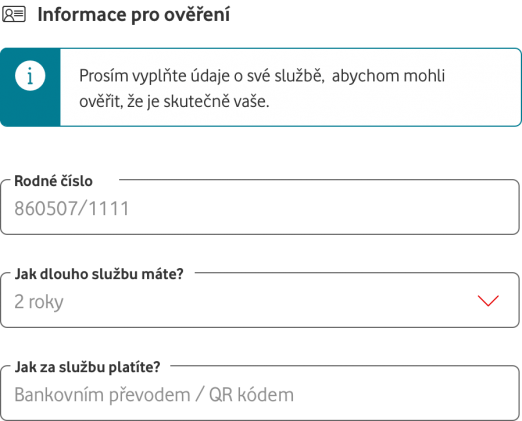 In the SMS you'll receive a password
You will use this password to access My Vodafone and we will also require this password in stores or on the customers support line.
Paying in My Vodafone
Where can you find the invoice?
In Vodafone, the invoices are called Billing and can be found in the app or on the website after logging in in the Billing section.
Billing by email
Set up the sending of invoices in PDF directly to your inbox. Simply go to the Billing section in My Vodafone.
What does My Vodafone offer?
Frequently asked questions
Why do I need to verify?
Will My exUPC still work and for how long?
Can I use the My Vodafone app on my phone?
Where can I find my invoice – Billing - in My Vodafone?
Do I also need a password to communicate on the Vodafone line?