My Vodafone was announced the best among Czech and Slovak mobile applications
My Vodafone became the absolute winner of the 2016 Mobile Application of the Year. Besides receiving the main award, the application placed first in the Customer Service category.
The prizes were announced during a gala evening held on 15 June in the La Loca MUSIC BAR & LOUNGE. My Vodafone app successfully defended its victory from 2014 and placed first again. Besides winning in the category of Customer Service, the application also received the highest number of votes among all nominated projects and won the main award of the Application of the Year.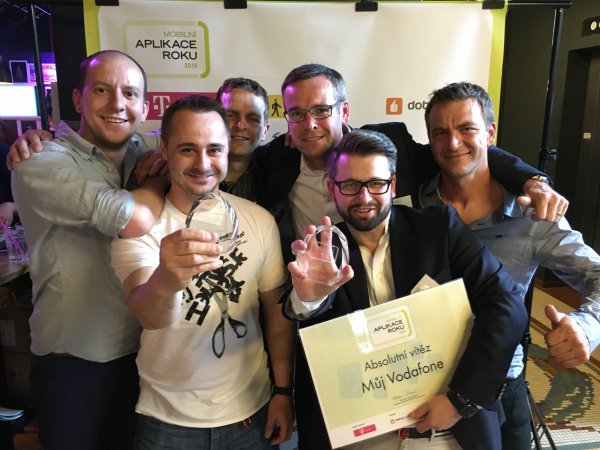 The contest is regularly organized by the independent TUESDAY Business Network and its aim is to select and award the best Czech and Slovak applications for mobile phones and tablets in 12 categories. The contest was held for the sixth time this year and attracted a record-breaking number of Internet users (30,757) who cast their vote.